Sumac Mint - Fruited Kettle Sour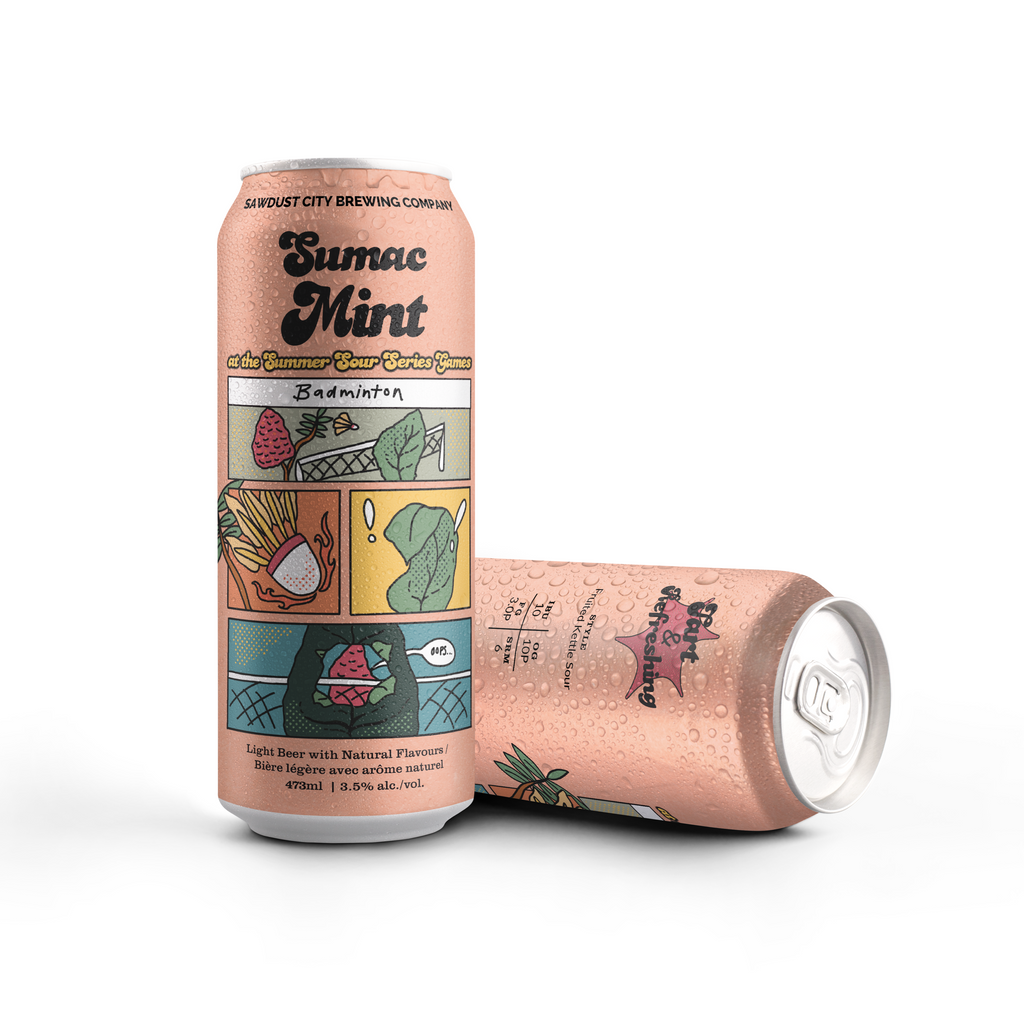 3.5% alc./vol.

FRUITY | TART | REFRESHING
Found along the roadways and waterways of rural Ontario, sumac is a berry you may have seen, but never tasted…until now! Introducing our all new sumac and mint kettle sour ale. It's so tart and refreshing, you'll feel like you just ate a Sour Patch Kid while standing under a waterfall! The sumac brings gentle floral notes with flavors of fresh squeezed lemon, while the mint punches back with a refreshing coolness. Try it today!
INGREDIENTS

Water: pure Muskoka water

Barley/Malt: 2 Row, Wheat

Hops: Spalt, Most

Yeast: California Ale

Other: Lactobacillus, Mint Leaves, Sumac Berries
NERD NUMBERS

Original Gravity: 10.0°P

International Bitterness Units: 10

Standard Reference Method: 6

Final Gravity: 3.0°P