The Princess Wears Girlpants - Hoppy Belgian Golden Ale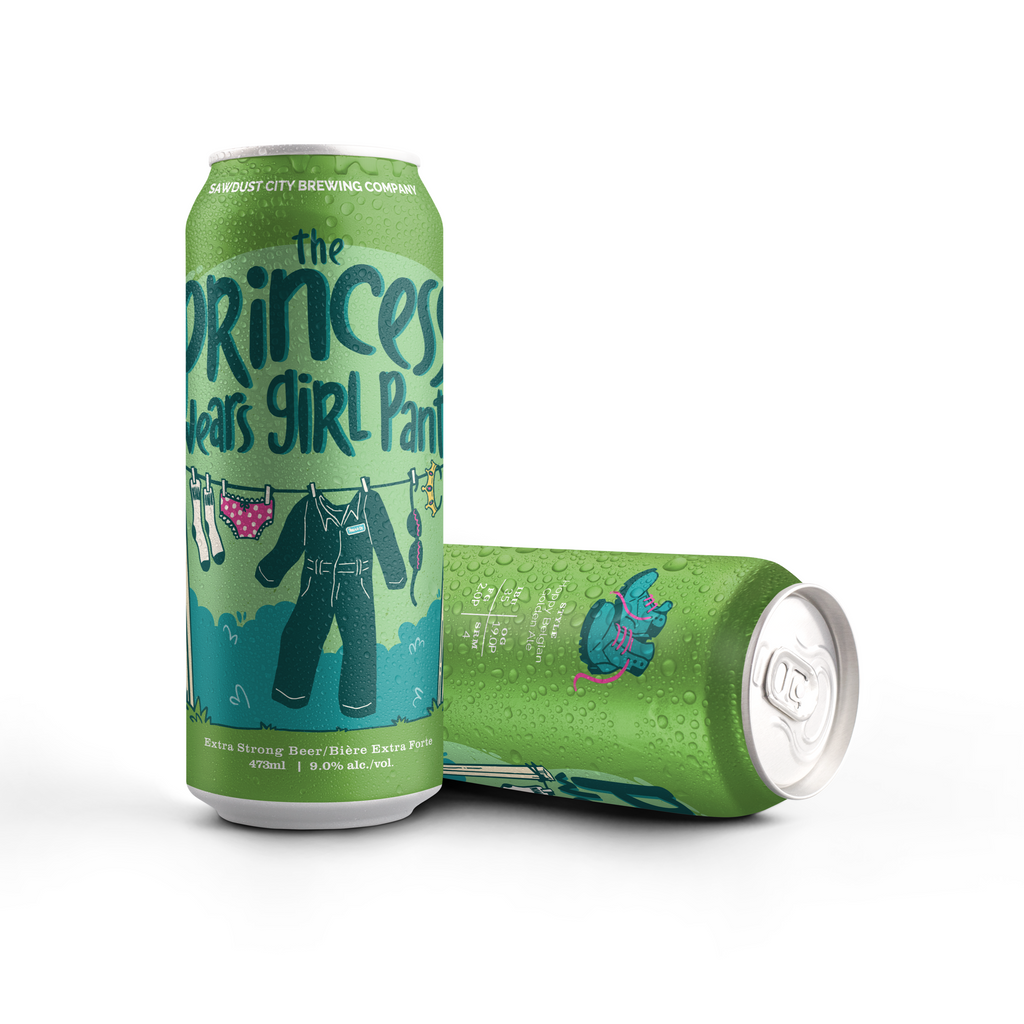 9.0% alc./vol.
DRY | CITRUSY | SPICY
Hazy gold with a lacy head, fragrant nose of juicy citrus, spicy clove, and sweet tropical fruit. The palate is medium in body with a high level of carbonation which is balanced by a moderately bitter dry finish. Made to resemble Belgian-style beers with a distinctly "new world" North American twist, its lively and crisp flavours and will pair well with a wide range of foods….or another pint!
INGREDIENTS

Water: Pure Muskoka water

Barley/Malt: IREKS Pilsner, Wheat

Hops: Galaxy, Idaho 7, Cashmere

Yeast: Belgian Saison II

Other: Sugar
NERD NUMBERS

Original Gravity: 19°P

International Bitterness Units: 35

Standard Reference Method: 4

Final Gravity: 2.0°P
PAIRINGS


Mussels

Freshwater fish

Soft cheeses ( triple cream brie )
Storing Temp.
Serving Temp.
 Cellarable?
Glassware
3-5

°C

3-6

°C

Yes

Snifter