Reunion Tour Black IPA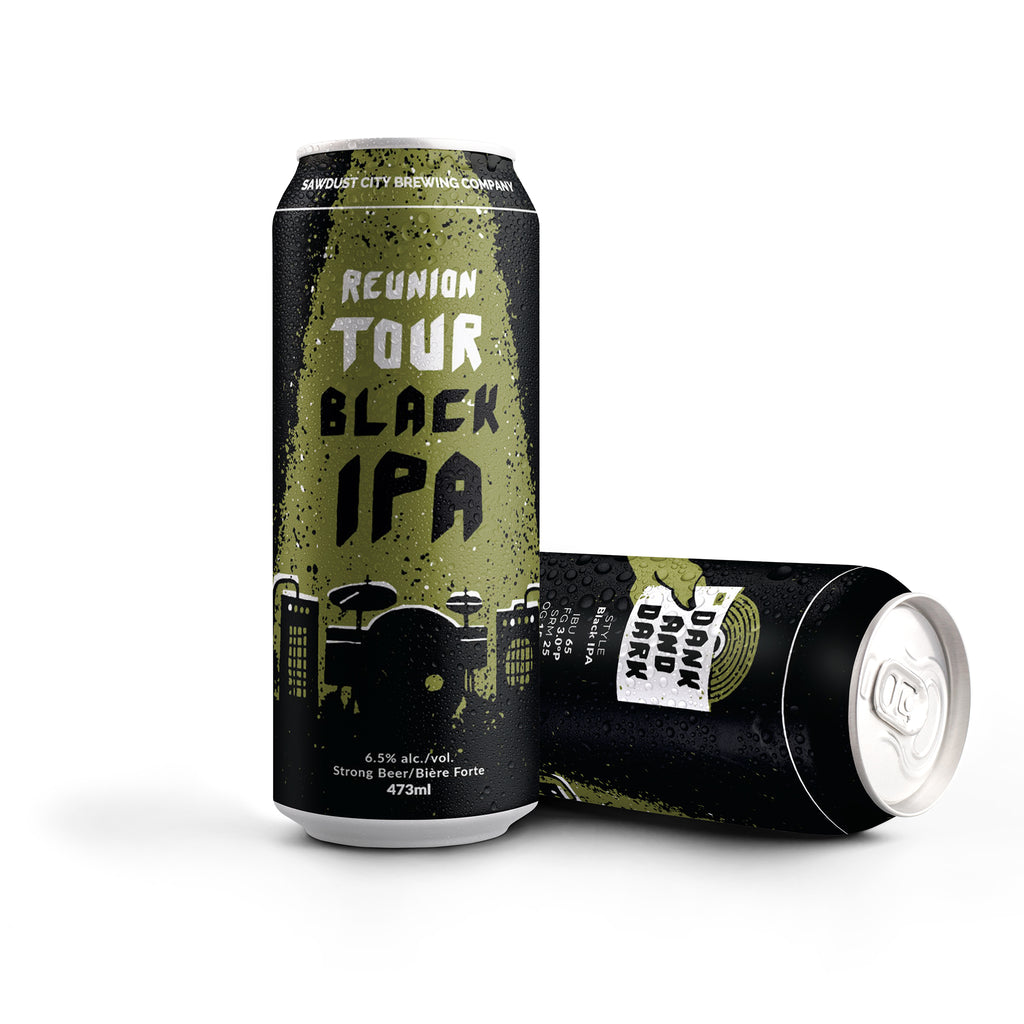 6.5% alc./vol.
DANK | HOPPY | DARK
"We're gettin' the band back together!" 
The rally cry of the eternal optimist. She knows that if given one more chance "they can totally make it!". It's for these die hard rockers that we brew Reunion Tour Black IPA. A sadly forgotten style, our black IPA is dark & brooding and loaded with piles of dank, resinous hops. Like walkin' on stage for that one last show, Reunion Tour will help you remember a long forgotten joy.
INGREDIENTS

Water: Pure Muskoka water

Barley/Malt: 2-row, Munich, Carafoam, Carafa II Special

Hops: Simcoe, Idaho 7, Chinook, Summit

Yeast: California Ale
NERD NUMBERS

Original Gravity: 15.0°P

International Bitterness Units: 65

Standard Reference Method: 25

Final Gravity: 3.0°P
AVAILABILITY

Brewery Retail Store

Online Store

LABEL DESIGN
Do you have questions about our online store? Check out our Shipping FAQs.